The European Master's Programme in Human Rights and Democratisation (E.MA) is a one-year advanced master's course aimed at preparing professionals to respond to the operational requirements of daily work in international organisations, field operations, governmental and non-governmental bodies, and academia.
Students have the opportunity to meet and be taught by leading academics, experts and representatives of international organisations while studying in a multi-cultural environment. The first semester takes place in Venice and after a fieldtrip to Kosovo, the students join one of the 41 participating universities for the next semester.
The Centre de droit public is one of these 41 participating universities and hosts up to three students for the second semester. Guy Haarscher is the E.MA national director.
More information
For application materials and further information, please consult the http://www.eiuc.org/education/ema.html
Or contact the E.MA Secretariat in Venice: Tel. +39 041 2720911, e-mail : secretariat@eiuc.org
Monastery of San Nicolò, Riviera San Nicolò, 26, I-30126 Venice – The Lido
Or contact Laura Van den Eynde : email : Laura.van.den.eynde@ulb.ac.be, Centre de droit public, building H, office H3112, ULB
2015 – 2016 academic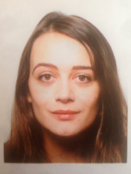 Anna Maria Resch
Anna obtained a Master's degree in Social and Cultural Anthropology from the University of Vienna focusing on migration, integration and minority policies in Europe.
After her studies she interned at the International Organisation for Migration and the Austrian Ministry of Europe, Integration and Foreign Affairs, before working as a Legal Consultant for refugees and immigrants at a Viennese NGO for three years. Within the scope of her dissertation (supervised by Prof. Haarscher) Anna is going to explore human rights education, Anti-Semitism and integration policies.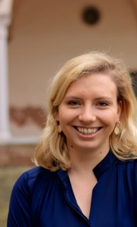 Nelleke Hijmans
Nelleke is 23 years old and comes from the Netherlands. She has a degree in International Relations from the University of Leiden. Prior to E.MA, she worked as a policy officer at the Dutch Ministry of Foreign Affairs, where she focused on public-private partnerships in the context of sustainable economic development.
Under the supervision of Prof. Dumont, she will be researching the profiling mechanisms used to fight social security fraud and their implications for the right to privacy and freedom from discrimination, with the Netherlands as case study.